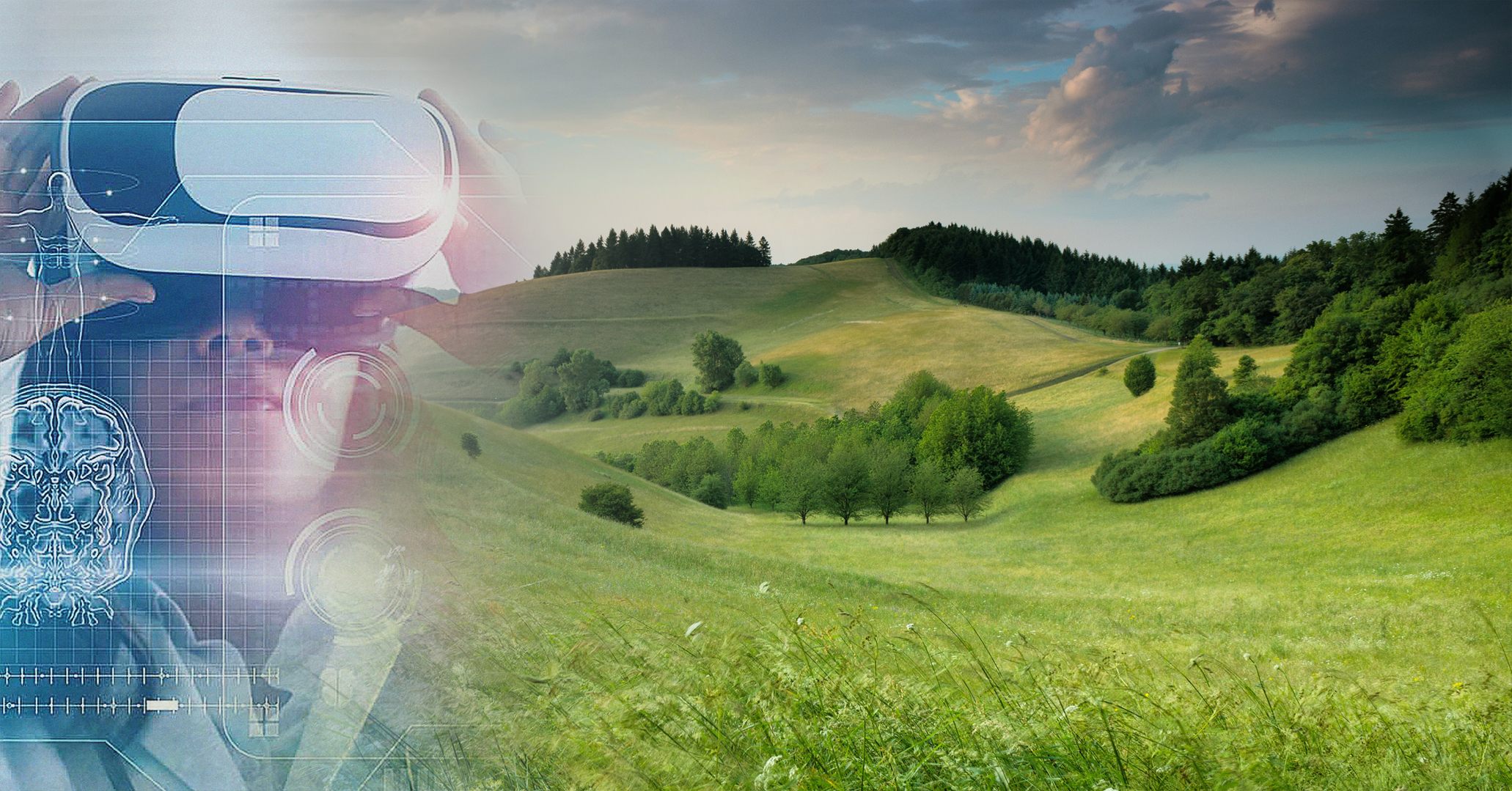 EASE YOUR MIND WITH A VIRTUAL JOURNEY
Immerse yourself in the healing power of nature. Find your inner calmness within contemplative landscapes carefully selected by scientists.
Whenever you want. Wherever you are. Simply Eascape.
OCULUS STORE
Contemplative Landscapes
and your wellbeing
Most of us live in urban and chaotic environments. We are overstimulated, overworked, and anxious. But we have one great ally – nature. Scientists and medical doctors agree that only 20 min of daily contact with nature is required to maintain a healthy and peaceful mind.

And out of all natural spaces, Contemplative Landscapes are the most soothing for us. Not only because they are pleasing to the eye, but their composition affects our brains the way meditation and deep relaxation does.
We know because we have been researching about them for many years.
Bring Contemplative Landscapes into your home
We've combined knowledge on brain science, landscape architecture, and VR technology to create a new self-care tool, an app you can use whenever you feel like it. It's not a game . By entering the world of Eascape, you get access to healthy virtual environments. Each of them presents real Contemplative Landscapes recorded in a different corner of the world. Each was meticulously chosen by scientists and architects from our team to best serve your mind, body, and soul. Eascape is not about replacing real nature – that's impossible. But when you simply cannot access it, it's as close as it gets to the real experience.
Easy and Intuitive
To observe best results you should use Eascape for 10 min every day, especially in stressful or challenging times, or if you simply want to disconnect from your daily problems. Ease your mind with a virtual journey…
No additional equipment
No PC, mobile phone, or controller is required. To experience Eascape you only need a wireless VR goggles. Just put them on and start your peaceful journey...
No need of internet
You will only need an internet connection when installing Eascape onto your goggles. After that you can take it with you whenever you go!
Physical comfort
Using Eascape is absolutely safe and comfortable. You do not need to worry about motion sickness or other inconveniences. It's as is you were sitting on a bench in the park - a serence experience.
Help us make your everyday life more peaceful
Developing the Eascape experience is an ongoing process. We want it to be perfect and helpful for everyone.
That's why we would like to invite you to test it for yourself. Download the BETA version of our app, use it for at least 2 weeks and let us know how you feel about it. 
Be part of our green quiet change. It costs absolutely nothing!
What is it like to experience Eascape?
It's not easy to put in words, but some did so eloquently. Here are some of the most inspiring impressions collected during the testing phase of Eascape.
"Beautiful view of the mountains among the singing of birds. Being surrounded by nature eased my mind".
"It was something completely new, I liked that I could also hear the sounds of nature, the wind, etc."
"I could calm down and be fully focused in a different reality".
"Being in another reality and immediately identifying with it".
With clear melting dew I'd like to wash away the dust of this floating world.
Stay in touch with nature... and us